Idaho Falls, ID – Family First Medical Center provides comprehensive patient-centered services to individuals and families in Idaho Falls. The clinic offers a range of services that meet the diverse health needs of different age groups; from newborns to the elderly. Their services include Women's and Men's Health, Newborn and Pediatrics, Urgent Care, Mental Health, Dermatology, Diabetes, Allergy Clinic, Preventative Care, and Vaccinations, among others. Family First Medical Center uses a patient-centered approach that incorporates patient values, beliefs, and needs into their treatment plans. Through this approach, the clinic also encourages the development of positive patient-doctor relationships. The clinic offers a mix of general and specialist treatments for different age groups. Their services treat a range of conditions to relieve pain and aches and restore optimal health.
Family First Medical Center has a team of licensed and experienced medical professionals who provide medical services to their patients. Idaho Falls doctors use modern technology for the diagnosis, treatment, and management of various conditions. The company representative had this to say about their services: "Family First Medical Center provides full-spectrum family medicine in Idaho Falls and surrounding areas. From neonatal medicine to adult and geriatric medicine, we strive to provide you with the best care, regardless of your age. Overall, we want to make your medical care as easy as possible, which is why we offer so many services under one roof. We believe in treating our patients as if they were our own family, and we take the time to meet and train as a team to make that happen.
The clinic's ability to meet the health needs of all family members, regardless of age, is convenient for patients seeking medical help from them. Their patient-centered approach encourages active patient participation in the treatment they receive, which increases patient satisfaction. Family First Medical Center uses modern technologies and methods to diagnose and treat its patients, which improves accuracy and positively affects patient outcomes. Their doctors and specialists have extensive knowledge and experience in treating various ailments, which promotes greater reliability and credibility in practice.
Family First Medical Center offers other services, including x-rays and weight loss. Their X-ray technologies improve communication between different medical practices for more accurate diagnosis and treatment. The clinic's weight loss practice has developed nutrition and fitness programs that help people achieve optimal health and fitness.
Family First Medical Center is located at 3820 Crestwood Ln, Idaho Falls, ID, 83404, USA. For consultation and reservation, contact their staff by calling (208) 552-7700. Visit the company's website for more information on their comprehensive, patient-centered family medical services.
Media Contact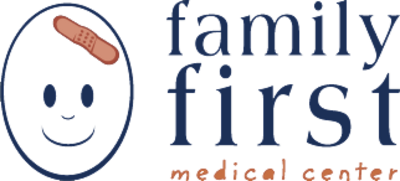 Company Name
Family First Medical Center
Name of the contact
Boyd Southwick
Call
(208) 552-7700
Address
3820 Crestwood Ln
City
Idaho Falls
State
Idaho
Postal code
83404
Country
United States
Website
https://www.familyfirstif.com/